Being constantly informed through the power of instant communication is a pillar of the decision making process: it helps to prepare, act, and react in the most appropriate way. Telpress Spider is a real-time stream of tailored information that can support your decision making process.

It's a personalized web fetching and clipping service delivered in the form of a standard news stream, thus compatible with standard editorial and news distribution systems.
The service is custom built for your organization and simple to adapt. Telpress Spider's crawling agents obey to a set of rules that allow you to only fetch relevant sections of targeted websites filtering unwanted and noisy data.
Ideal for newsrooms and press offices

The information collected by Telpress Spider is assembled in a homogenous raw output and made available with a specific, custom normalized format well suited for local searches of remote content, allowing end users to be alerted as promptly as possible for new relevant published content. Our delivery format allows Telpress Spider service to be seamlessly integrated in any news distribution and editorial system adding a valuable source of information to your newsroom.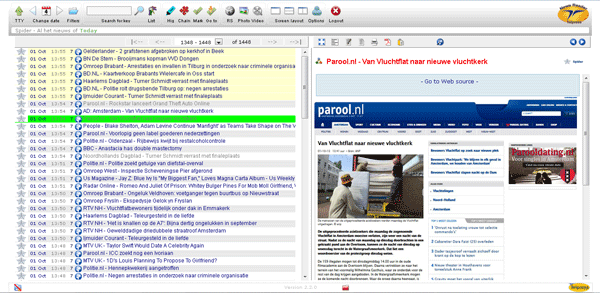 The service is custom built and then assembled automatically by a dedicated cloud of crawling agents and schedulers, it permits to efficiently monitor the publishing activity of targeted remote websites with a given individual frequency.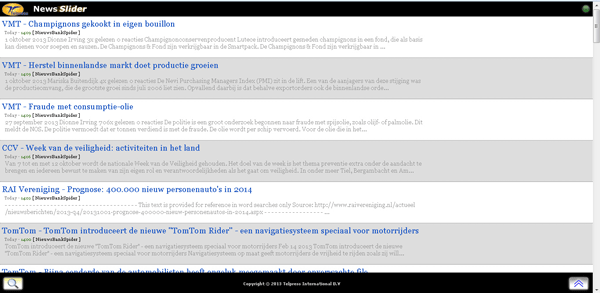 The Spider service may also include the full integration of the output feed in the editorial system.